Help your neighbors, learn new skills, and make a difference in someone's life by volunteering with the Council on Aging of Buncombe County. We value volunteerism as part of the workforce continuum and are committed to providing all volunteers with the best possible experience in service, education and advocacy for aging adults and their families.
Many of our volunteers are older adults themselves. We have a variety of opportunities available for people age 18 and over to serve clients and their community through food programs, health insurance counseling and education, transportation and special events. We want to enrich and enliven your opportunity for meaningful engagement, a sense of purpose and connection, and either "paying it forward" or "giving back". All COA volunteers will be required to consent to criminal background checks, motor vehicle reports, and will be screened accordingly. For volunteers who drive for COA, we reimburse mileage! Required insurance limits of $100,000/$300,000 respectively.
Click here to complete our online volunteer application.
You may also complete and return the application below: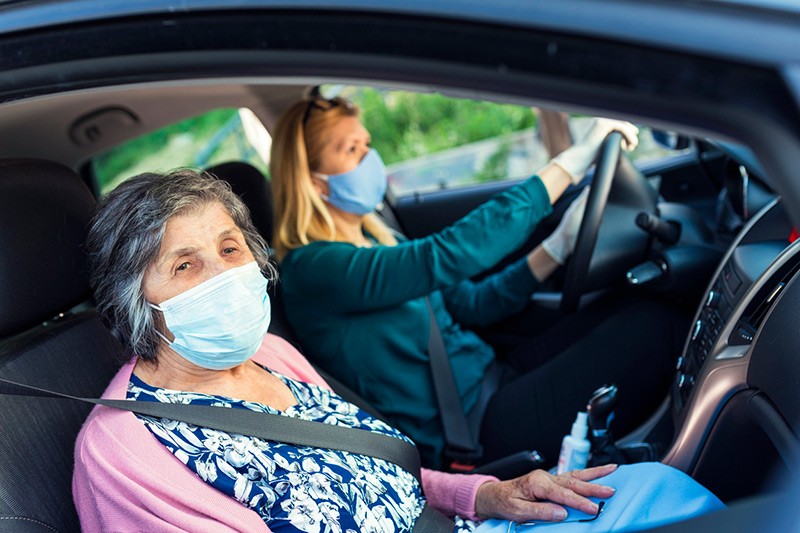 Provide transportation, using your own vehicle, to older adults who cannot drive or access community transportation. Sign up for rides that fit in your schedule. Connect a neighbor to their medical appointment, grocery stores, hair salons and more! Services are free and fulfil and important gap in service in our area.
Become a certified Seniors' Health Insurance Information Program (SHIIP) counselor to help seniors understand and sign up for Medicare. Training through COA and NC Department of Insurance will be provided. Services are free, unbiased and serve anyone eligible for Medicare and their caregivers.
Deliver shelf-stable food items, using your own vehicle, to seniors throughout Buncombe County who are unable to shop independently and who are considered homebound. Services are free and support seniors who are isolated and have limited resources.
Become a certified Affordable Care Act navigator through the Legal Aid North Carolina Consortium to serve in 1 of 8 different counties where this service is provided through COA. Open enrollment begins November 1st. Services are free, unbiased and serve anyone of any age eligible for ACA healthcare.
Deliver meals using your own vehicle and/or assist at one or more of the Senior Dining and Wellness Sites in Buncombe County. Services are traditionally in a congregate setting, but due to COVID 19 we have offered hot meals at curbside in Weaverville, Shiloh, Black Mountain and downtown Asheville. Shelf stable meals and produce are being delivered to those who cannot come to the sites.
Office Support
Volunteer in the Council on Aging office by assisting at our reception desk. We answer phones Mon-Fri 9am-4:30pm. We often have special projects as well for administrative volunteers that support other COA needs. We are seeking rotating support on Mondays, Tuesdays and Wednesdays.
---
I volunteer at COA because…………
"Counseling at COA is my dream volunteer opportunity. I worked in the Medicare space for most of my career. I look forward every week to my morning counseling sessions. My goal is to give the client a bit of knowledge that confirms they have made the Medicare decision that best fits their healthcare needs. 99.9% of the time I feel that my clients and I meet that goal. Why wouldn't I continue to be a COA volunteer?"

– SHIIP Medicare Counselor

"I have a passion for serving the community and know that the services provided by COA are positively impacting residents in Buncombe County. The Homebound Food Delivery program helps elders in our community by providing food that is conveniently delivered to their homes. COA has been able to adapt the HBFD program to take extra health and safety precautions that allow volunteers to continue to deliver groceries to COA clients in a contactless format, keeping everyone safe and supported. "

– Homebound Food Delivery Driver

"I have always enjoyed driving, but I especially enjoy driving for Call-a-Ride, because if we didn't drive them, these folks probably couldn't get where they need to go. They are always grateful, and I usually get to know each person a little. Such interesting lives!"

– Call A Ride Driver