Individual support begins with a phone call to Council on Aging. Information about resources by phone may be enough, or a visit from a Service Coordinator to your home for a comprehensive consultation may be needed. Making informed decisions, whether for yourself or someone else, is the first step in aging with health and choice. We work closely with many community partners to help older adults access services such as food assistance, major home repairs, transportation, and much more. We are focused on helping you find, navigate, and access services to meet your needs.
---
Maintaining Independence, Dignity & Well-Being
Council on Aging provides information to community members about available resources and assists callers with getting the services and support they need. We are the "go to" resource for aging-focused programs and assistance. We provide information on where to turn for home care, assistive devices, housing, support groups, transportation, elder abuse, home repair, emergency planning, and more. Council on Aging utilizes trained social services staff to provide individuals in Buncombe County age 60 and over with a comprehensive, person-centered approach and assisted access to resources, services and support; coordination includes internal/external referrals and follow-up to ensure clients meet their goals with informed choices. Certified Options Counselors provide guidance to individuals as they make informed choices about long-term services and supports
Provides volunteer transportation to seniors who can longer drive themselves and who cannot access public transportation.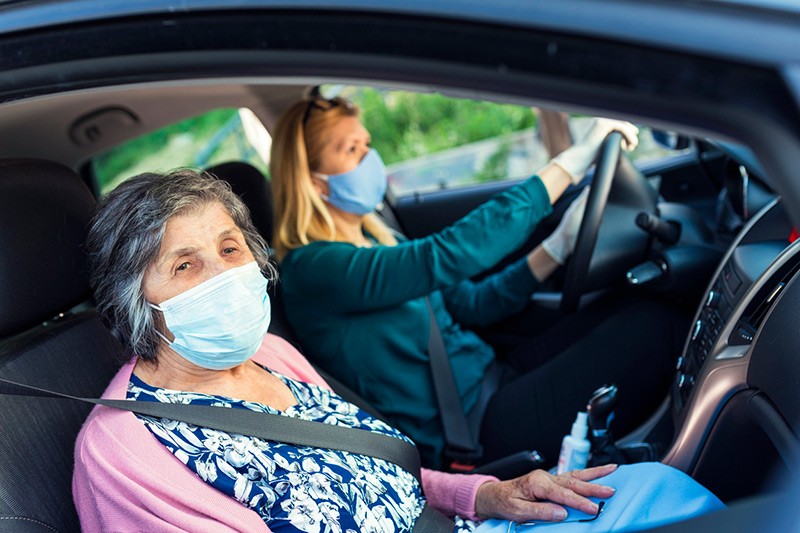 Provides assistance with home safety repair including installing grab bars, shower wands and hand railings.
Personal care services must be provided by home care agencies licensed by the Division of Health Service Regulation. Some individuals may require personal care and home management assistance to be able to remain safely in their home settings.
Monthly food boxes are delivered to at-risk elders. We serve Buncombe County residents who lack transportation and social support to ensure they are getting food and supply needs met through volunteers who deliver shelf-stable food bags and essentials. Due to COVID-19, we have increased deliveries to twice per month and have served those who are temporarily homebound due to COVID-related concerns.
The Council on Aging of Buncombe County can help you apply for SNAP/EBT food assistance. SNAP is the Supplemental Nutrition Assistance Program and EBT is the Election Benefits Transfer card. Click here for information about the Buncombe County food assistance program. Click here for the United States Department of Agriculture's information about SNAP.
Our Elder Justice Navigator provides care consultation, resources and assistance for survivors and persons experiencing/reporting fraud, abuse, neglect, or exploitation.We help navigate resources that include: legal support, information and assistance, cost savings programs, and more.
Information about caregiver support resources and respite services are provided through the Council on Aging and we encourage you to call us to receive information, support and services.
Click here for the CAPES brochure.
---
Thank you to our supporters!
Council on Aging of Buncombe County is grateful for the support of our donors, local churches, corporate sponsors, as well as local, state and national grant funding that supports the various services within Resource Coordination.